Grilling season is upon us, and it's time to gather your tools and equipment for the perfect BBQ experience. Whether you're a seasoned grilling master or a rookie just starting, having the right accessories can make all the difference. In this article, we'll explore the top 10 must-have grilling accessories to help you achieve that unbeatable BBQ taste and impress your family and friends.
Digital Meat Thermometer
A digital meat thermometer is a must-have accessory for any serious griller. Ensure your meat is cooked to perfection by checking its internal temperature. Say goodbye to undercooked or overcooked meat, and enjoy tender, juicy BBQ every time.
Tongs
A good pair of tongs is essential for flipping and moving food on the grill. Choose tongs with a long handle to keep your hands at a safe distance from the heat. Opt for a pair with a comfortable grip and a locking mechanism for easy storage.
Grilling Gloves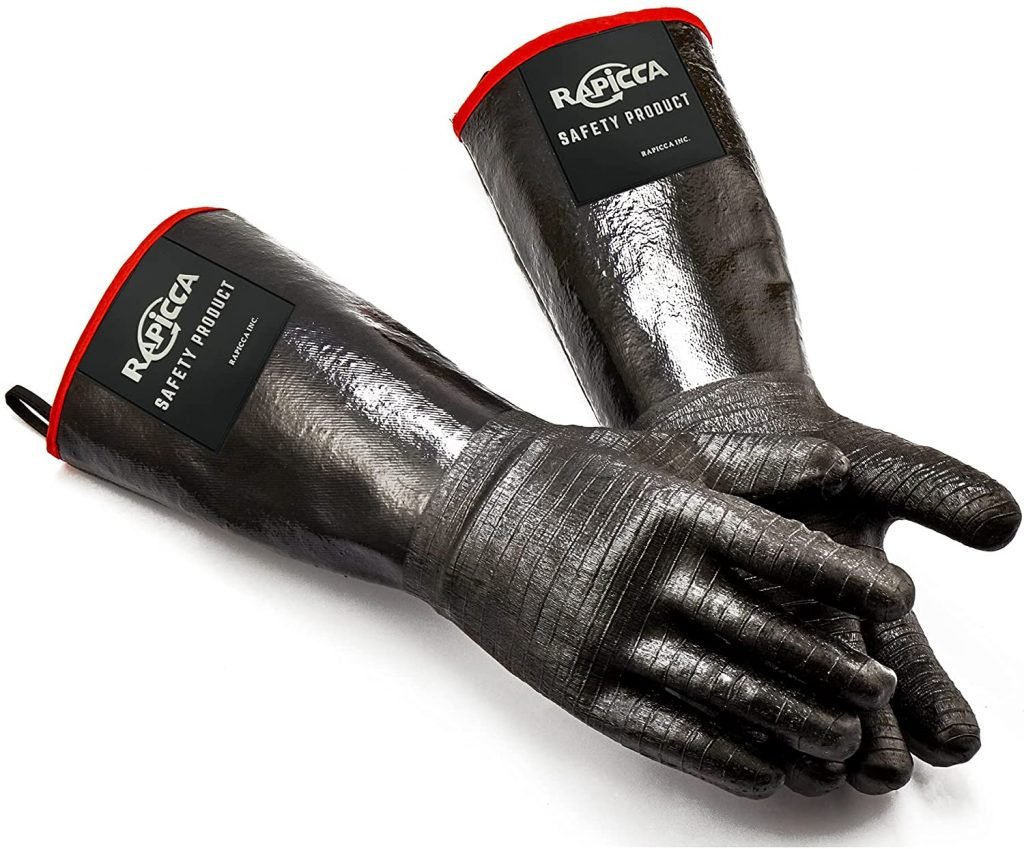 Protect your hands from heat with a pair of heat-resistant grilling gloves. Look for gloves made from materials like leather, silicone, or aramid fabric to ensure they can withstand high temperatures. Be sure to check out our "Stay Safe and Comfortable While Grilling with These Top 5 Gloves" buyer's guide for our picks of the best grilling gloves.
Grill Basket
A grill basket is perfect for grilling smaller items like vegetables, shrimp, or delicate fish. It keeps your food from falling through the grates while still providing that delicious grilled flavor. Choose a basket with a non-stick coating and sturdy handles for easy flipping and maneuvering.
Chimney Starter
A chimney starter makes lighting charcoal grills a breeze. Simply fill the chimney with charcoal, light some newspaper at the bottom, and wait for the coals to heat up. Once the coals are glowing red, transfer them to your grill, and you're ready to start cooking.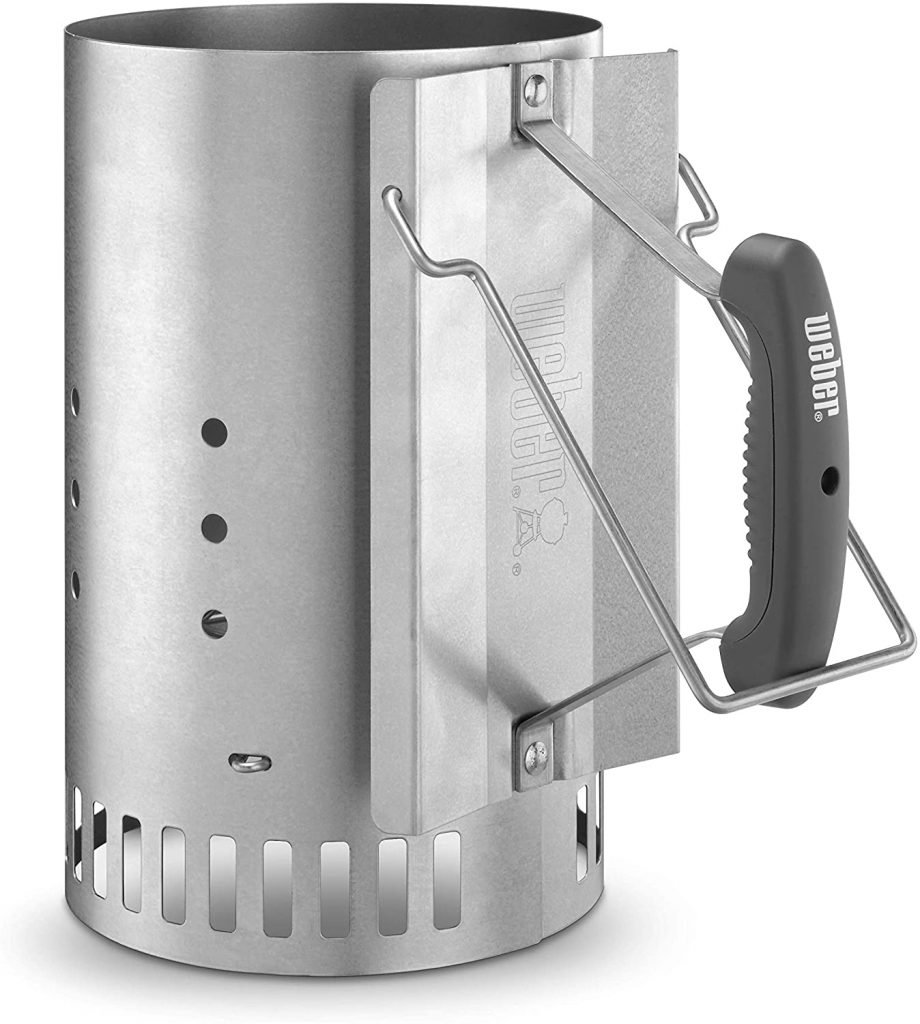 Basting Brush
Keep your grilled food moist and flavorful with a basting brush. Apply marinades, sauces, or melted butter to your food as it cooks, ensuring maximum flavor absorption. Look for a brush with heat-resistant bristles and a long handle for easy basting.
BBQ Skewers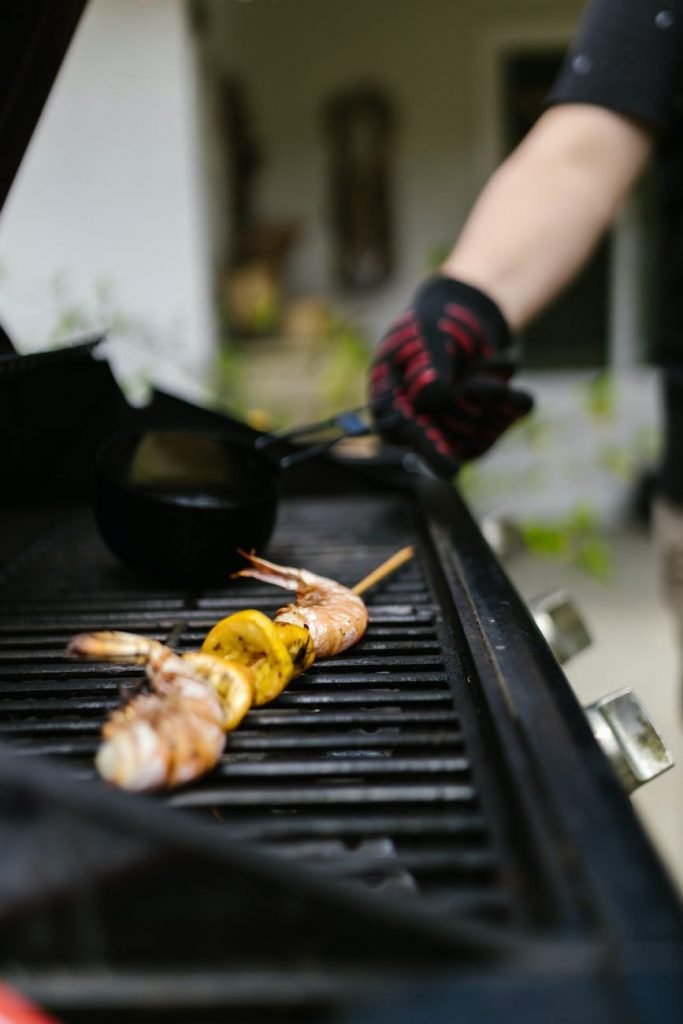 Perfect for making kebabs, BBQ skewers are a must-have accessory for grilling enthusiasts. Opt for reusable metal skewers or soak wooden skewers in water before use to prevent burning. Flat skewers are especially useful, as they prevent your food from spinning when you flip them.
Grill Mat
A grill mat is a versatile accessory that makes grilling smaller or stickier items a breeze. Place it directly on the grill grates to cook delicate fish, eggs, or sticky marinated meats without the risk of sticking or falling through the grates. Ensure the mat you choose is heat-resistant and easy to clean.
Grill Light
Don't let the darkness stop you from enjoying a perfectly grilled meal. A grill light illuminates your cooking area, ensuring you can see your food even in low-light conditions. Choose a light with a flexible gooseneck and a strong magnetic base or clamp for easy attachment to your grill.
Conclusion
Equipping yourself with the right grilling accessories can make all the difference between an average BBQ and an unforgettable one. By investing in these top 10 must-have accessories, you'll be well on your way to becoming a grilling pro, impressing your family and friends with your delicious and perfectly cooked BBQ creations.
If you're looking for more budget-friendly options, don't worry! We've got you covered with our "The Ultimate Guide to Budget-Friendly BBQ Tools and Accessories" article. In this comprehensive guide, we share our top picks for affordable yet high-quality BBQ tools and accessories that won't break the bank. So, whether you're a grilling novice or an expert on a budget, we've got the perfect selection of tools for you. Check out the ultimate guide here and start grilling like a pro without emptying your wallet!